Made with Love
Wholesale Macaron ice cream
Elevate your dessert menu with 118Cakery delicious macarons ice cream. These delectable treats are perfect for any occasion. Whether you're hosting a party or simply want to indulge yourself, our macarons are the perfect choice.
Premium Quality
With our low-minimum wholesale option, you can easily add these mouthwatering delights to your menu.
Variety of Dishes
They come pre-packaged, requiring no additional labor, making it a convenient and hassle-free option for you. Don't miss out on this excellent upsell opportunity. Order now and receive marketing materials to promote these irresistible macarons.
Why Choose Us
Most Popular Cake
Custom Cake

Cup Cake

Mini Mousse

Macarons

Add On

Cakes
Hello Kitty Cake
$73.00
Blue & Gold cake
$69.50
Butterfly Cake
$69.50
CHOCOLATE DECORATION CAKE
$69.50
Pink Cake for baby girl
$69.50
CLASSIC WHITE CHANEL BAG CAKE
$78.00
Gender Reveal Cake
$69.50
Mermaid Cake
$73.00
Assorted Cupcakes in PINK box
$22.00
Salted Caramel & Mocha Cupcake
$4.20
Cookie and Cream Chocolate Cupcake
$4.20
Snicker Bar Cupcake
$4.20
Red Velvet Creamcheese Cupcake
$4.20
BLUE cupcake (1 dozen)
$51.00
UNICORN COLOR Cupcake (1 dozen)
$51.00
PINK Cupcake (1 dozen)
$51.00
Mini Mousse
Tiramisu mini
$4.50
Mixed berry mini
$4.50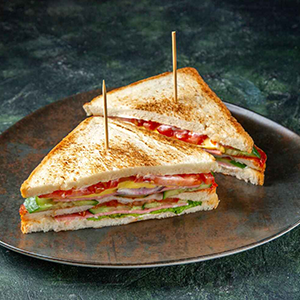 Chocolate Raspberry mini
$4.50
Hawaiian mini
$4.50
Tangy passion fruit curd layered with fresh mango
Durian mini
$4.50
Fresh Durian ( Asian fruit ) cream, coconut flakes layered with white cake
Red Velvet Creamcheese mini
$4.50
Assorted Mini Mousse in PINK box (6 cups )
$24.00
May include any of the following: yogurt berries, chocolate raspberry, tiramisu, red velvet, cookie, hawaiian
Oreo Macaron
$2.95
Ferrero Rocher Macaron
$2.95
Pistachio Macaron
$2.95
Berry Cheesecake Macaron
$2.95
Assorted Macarons (1 Dozen)
$35.00
Fruity Pebble Macaron
$2.95
Matcha Rapsberry Macaron
$2.95
Tiramisu Macaron
$2.95
Candle number 0-9
$3.00
Candle Gold
$4.00
Candle silver
$3.00
Blue Birthday Sunglass
$7.00
Pink Happy Birthday Headband
$7.00
Tiramisu Cake
$50.00
Mixberries and yogurt Cake
$50.00
Red Velvet Cream cheese
$50.00
Hawaiian Cake
$50.00
Chocolate Rapsberry Cake
$50.00
Durian Mousse Cake
$60.00
Cookie N Cream
$50.00
Homepage 03